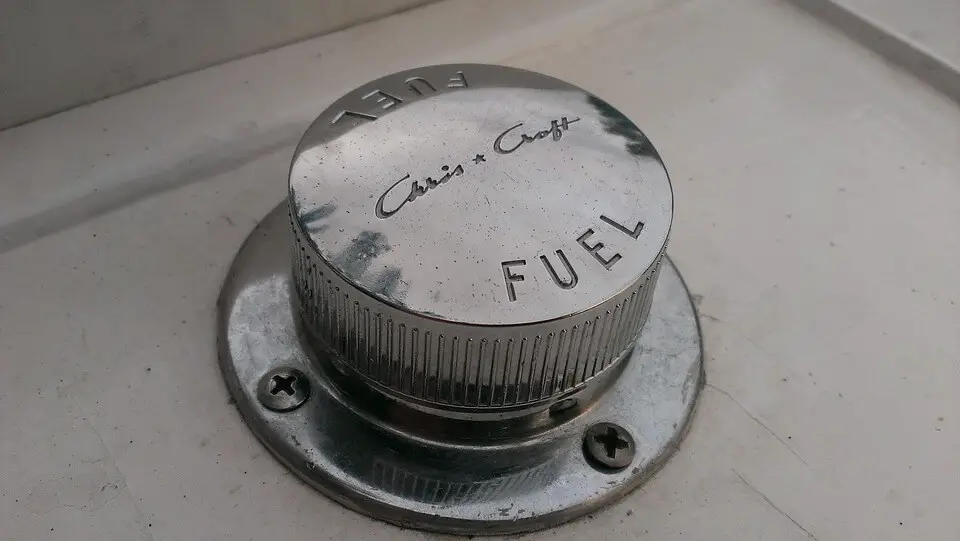 (Last Updated On: September 29, 2020)
Manufacturers, distributors, retailers of DEF have done an exceptional job of securing the fluid from contamination along the supply chain.
Consumers overlook elements that lead to big headaches — like storage units not made of the proper material or DEF pumps with the wrong seals. One of the last essential parts along the chain is a DEF cap.
It is a big mistake to assume all fuel caps are the same. Throughout the supply chain, each stage echoes the same information; DEF cannot be corrupted.
Choosing the the best DEF tank cap is a fundamental step.
What is a Diesel Exhaust Fluid Cap?
A basic explanation says, a DEF cap allows a driver to refill an engine with diesel exhaust fluid and reseal.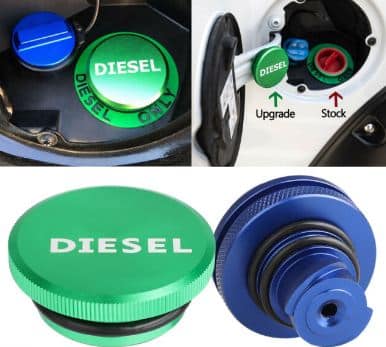 A DEF cap is essential for apparent reasons, keeping DEF inside the tank. The fundamental responsibility is keeping debris out.
Savvy operators never overlook these small details and keep several DEF caps on hand.
If debris is allowed into an SCR, damage to the engine could result.
What Does a DEF Tank Cap Do?
A loose fitting or cracked DEF cap can let fluid leak into the filler area and DEF is corrosive to various metals. DEF cannot be allowed to pool near the fuel opening. The possibility exists of contaminated DEF seeping into the fuel system. It takes a nominal volume of DEF in the fuel to damage a diesel engine.
The SCR depends on a steady, consistent flow of DEF into the structure. Without strong back-pressure, the stream is impaired. A DEF cap must create a tight seal to yield correct pressure.
Loose fitting storage, transfer, and connections cause huge issues for DEF. The majority of diesel exhaust fluid is deionized water. Water evaporates. The SCR depends on a specific mix of 32.5% urea and 67.5% water. Without this combination, severe harm to the entire system may take place.
Best DEF Tank Cap Reviews
Weigh the guidelines above when shopping for this small but a fundamental part. Examine the following caps designed solely for diesel exhaust fluid.
Founded in 1898, Stant is a world-wide company specializing in consumer and OEM automotive products. The firm provides a complete line of fuel caps. 10525 is non-corrosive with a standard (40 mm) opening.
10525 fits all class 6 and 8 trucks, including Reefers. The cap is stamped as a DEF cap and bright blue. 10525 is for heavy-duty commercial Buy matching diesel fuel cap with contrasting color.
Pros:
Long lasting product from an excellent company with a warranty
Color-coded keys to match DEF cap
Non-corrosive
Cons:
Confirm the fit before purchase
---
VSI, Freight Defense parent corporation has been producing commercial diesel engine parts for over 50 years.
The business sells through Amazon and other retail channels. The 100302 is a commercial-grade DEF cap designed for Freightliner/Peterbilt/Kenworth and Western Star.
Each piece of the 100302 is corrosion resistant. This DEF cap is designed for Ford F250-750.
Pros:
Commercial construction from a dedicated heavy-duty truck company
Marked for DEF. Consider purchasing the fuel cap
Cons:
Too pricey for retail consumers
---
Ronin Factory is an exclusive automotive business retailing through Amazon. The company manufactures an extensive line for the retailer.
It is sensible to purchase both the fuel and DEF cap at the same time. The color combination determines either DEF or Diesel. The caps are a direct factory replacement for 2013+ Dodge trucks.
Pros:
Heavy-duty construction from an exclusive manufacturer.
Good price and both caps clearly marked for DEF or Diesel.
Cons:
Confirm the fitting before purchase.
---
What to Look for in a DEF Tank Cap?
Do not put in a lot of effort choosing the right DEF, storage container, pumps and other equipment, and then purchase a cheap DEF cap.
DEF caps must be capable of  withstanding extremes in temperatures and humidity.
Above any other consideration, DEF caps must be non-corrosive.
DEF caps are blue, and the neck to a DEF tank is commonly placed on the same side as the fuel.
It becomes easier to contaminate the fuel with DEF openings so close. DEF tank openings are smaller than diesel.
Make certain the DEF cap has the proper seals. It is prudent to wipe around openings before filling. DEF tanks offer no filtration like diesel fuel tanks.
A tenth of a teaspoon of DEF will contaminate 5000 gallons of diesel fuel.
Key Takeaways
Remember the properties of DEF when purchasing your equipment. Evaporation is a consideration in hot and humid regions.
Cold and frigid areas; remember water expands as it freezes. Every automotive, industrial and off-road manufacture provides OEM resources for their offerings. Stay with this brand for long-life operation.
The best DEF tank cap should touch no metal other than stainless steel. Contamination should always be on your mind.
Trace amounts of oil, fuel and other fluids can find their way into DEF tanks. In the next few years, industry standards (ISO 22241-3) will become tougher on every stage of the supply chain.