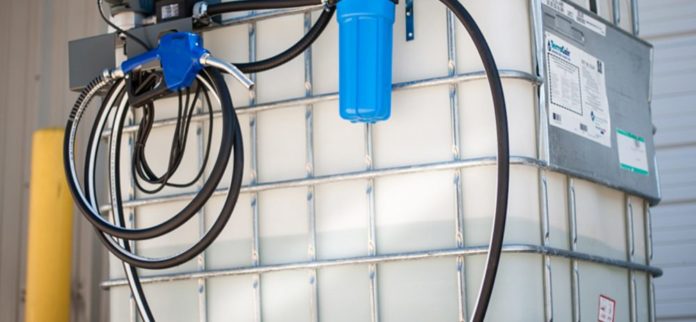 (Last Updated On: February 1, 2021)
Intro
Diesel exhaust fluid has become fundamental to the successful operation of modern diesel engines. For every 100 gallons of diesel fuel required, an engine will consume between two and four gallons of DEF.
A diesel operator travels 200,000 miles in a year. Vehicle DEF tanks hold between 15 and 20 gallons.
A DEF tank needs refilling every 6,000 miles. The operator would require approximately 600 gallons of DEF each year to satisfy the EPA regulations.
Multiply that 600 gallons a year, by the volume of diesels on the highway, and you begin to see the immense distribution channels required for the product.
Just like diesel fuel, any DEF storage solution must be unique, and the product cannot be contaminated.
2010 EPA Emission Standards, Rules, and Regulations
The United States began regulation of emissions for heavy-duty trucks in 1974. More stringent controls were phased in between 1998 and 2004.
The most recent standards were introduced in 2007 by the strict limitation of nitrous oxide emissions. Full phase-in for every diesel on the highway began in 2010. The current EPA regulations are referred to as "US 2010 Standards."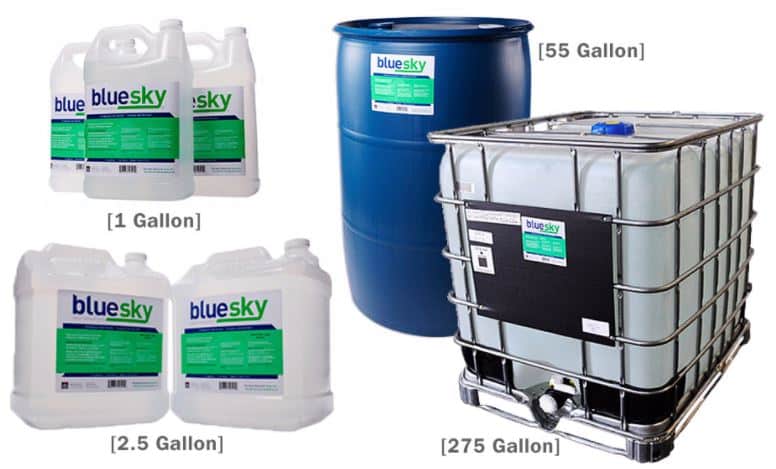 From the outset of heavy-duty truck regulations, the EPA attacked the issue from two angles:
Improve diesel fuel to low and ultra-low sulfur content. In 1994, sulfur content was ordered to be less than 500 ppm (parts per million). 2010 regulations require sulfur content to be 15ppm.
In 1995, the EPA set a phase-in target for a cut of nitrous oxide emissions to 2.0g-bhp-hr (grams per brake horsepower) with full implementation by 2010. Current nitrous oxide emissions are 0.2g-bhp-hr.
In 2004 the EPA began to coordinate their requirements with those of California. The objective, owners could transport across both markets with a single engine.
In December 2000, both the EPA and California set measures for the 2007 model year. The 2000 ruling involved a co-joined effort to deal with emission requirements and fuel controls.
How to properly store and distribute DEF?
Diesel engines burn cleaner than ever. This improvement can be attributed to low sulfur fuel and the implementation of diesel exhaust fluid.
DEF hydrolyzes into ammonia and reacts with the nitrous oxide. The process is called Selective Catalytic Reduction.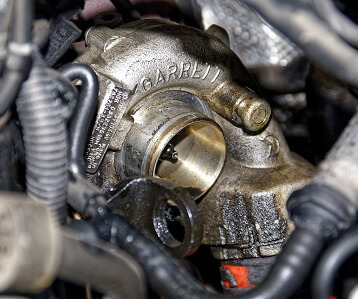 Storing and distribution of diesel exhaust fluid have ramped up to enormous capacities in a brief period. DEF can only be stored in specific types of DEF storage tanks.
DEF is mildly corrosive to carbon steel, copper, aluminum, zinc, and other metals. The container cannot contaminate DEF, or it will severely weaken the SCR system.
Several companies and online outlets offer dedicated DEF storage solutions. Storage tanks on board vehicles are growing larger. However, an equilibrium of storage and weight must be considered.
The bigger the DEF tank amounts to more weight and higher fuel costs. Veteran operators store bulk DEF at their home or other designated stops central to their routes.
Retailers and distributors have shifted to specialized companies for help in establishing their distribution network.
Recommended DEF Fluid Storage Companies
The fluid is the fastest-growing DEF storage provider in North America. The company has excellent brand recognition and a vast support network. Fluid has a complete line of DEF storage tank solutions.
Mobile DEF Tote. Model DEF100E, Capacities from 25 gallons to 100 gallons. Price: Contact company. Heavy-duty polyethylene tote for DEF compatibility with a stainless-steel pump Fully enclosed tote. The tank can be fitted to the back of a pickup or ATV.
Heavy-duty DEF Truck Tank. Model DEF32TTD. Capacity 32 Gallons. Price: Contact Company. The DEF truck tank is a complete solution and arrives fully mobilized. Designed for the back of a pickup. Comes with a fork-lift ready frame, a 12V pump and DEF approved 25' hose.
Northern DEF Pro. Model DEFPRO3000TN. Capacities 500 to 3000 Gallons. Price: Contact Company. This DEF storage is a complete mini-bulk system. DEF-PRO is heated, insulated and strengthened for northern climates. The system comprises a Hornet W85 DEF pump, world's first self-priming hybrid pump. The pump is thermal overload protected. Storage tanks are SPF insulated with UV protective coating.
KleerBlue was on the original committee to set recommended practices and standards for DEF storage. Through parent companies, KleerBlue has been handling urea for over 60 years. KleerBlue understands the distribution industry of DEF.
Retail and Fleet Mini-bulk System. Model KB2010. Capacities from 330 to 2600 Gallons. Price: Contact Company. The system consists of a DEF compatible retail dispensing unit, all connections and above ground storage tanks.
Ultra Series Bulk Storage. Model SBD 12500WPKGL. Capacities from 850 to 12,500 Gallons. Price: Contact Company. The Ultra Series is designed for a full fleet and bulk distributors. Above ground tanks can be independently heated and insulated. Small footprint allows for a 5,000-gallon transport. The tank can be painted to match the facility.
There are hundreds of dedicated DEF storage solutions. The following is a small sampling, each with different capacities:
Double walled plastic tanks
Horizontal leg tanks
Vertical DEF tanks
Cone bottom tanks
Stackable
How to Handle DEF?
Diesel exhaust fluid is a non-toxic, colorless and non-flammable chemical. DEF cannot be contaminated.
This underlying condition is the reason pumps and containers used in the handling of DEF, must not be used for any other purpose.
The shelf life for the material is two years if the fluid stays between 12 °F and 86°F. Modern storage solutions allow for heating and cooling to keep temperatures constant.
DEF will freeze. The solution is 67.5% water, take precautions. If DEF freezes, the quality of the fluid will not be diminished. DEF will expand when it freezes. In frigid conditions leave some room at the top of the storage tank.
In warmer climates, DEF can be stored outside in above ground tanks. It must be kept out of direct sunlight.
Change the DEF filters. DEF is injected into the exhaust system by injectors. There is a pumping unit for protection, with a filter. Make sure this filter is changed
Vehicles using DEF must have a sensor to analyze the fluid going into the system. Fault codes can be triggered if there is an imbalance detected.
Key Takeaways
Handle DEF storage as you would diesel fuel. Keep DEF stored in a cool, dry place, out of direct sunlight.
Keep DEF free of any contaminants, moisture and stored correctly. DEF must be protected from evaporation and extremes.