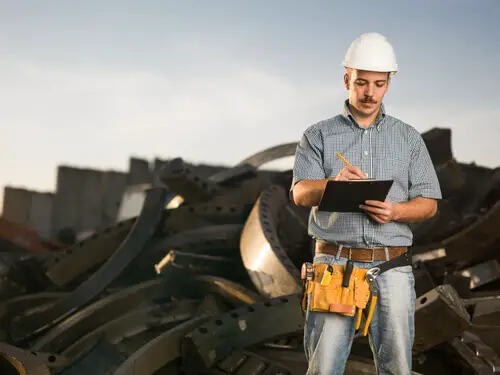 (Last Updated On: February 1, 2021)
When it comes to recycling, you have many options to decide between best DPF buyers. Likely, which DPF recycling company you decide on will come down to a few different factors including customer service, prices, safety, and environmentally-friendly practices. But first, a brief explanation of DPFs.
Diesel particulate filters are devices located in engines that remove diesel particulate matter from the exhaust of an engine.
When they need to be replaced, the old ones can be sold and recycled. That's where a DPF recycling company comes in.
If you choose to not recycle your spent DPFs, there can be some pretty serious financial and legal implications. Therefore, make sure that you do not completely DPF delete, but replace it.
First Option: Scrap the DPF
One option is scrapping the DPF. A DPF filter scrap value is about $5 and takes more time than it's actually worth.
You can recycle DPFs for more than 10 times that amount, so scrapping these parts is the equivalent to tossing money into a fire.
Financially, it doesn't make sense at all to be giving these parts away to scrap yards or landfills.
Second Option: Dump the DPF
Another option you have it throwing the part away. This is not only a waste of money, but it also puts you at risk for violating laws regarding the improper disposal and handling of hazardous waste.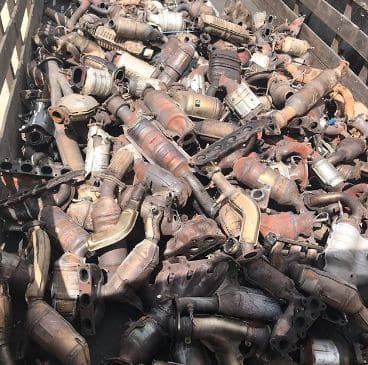 That's not something you have the time for or can likely afford to get legal help with. This route is a waste of time, money, and legal risk.
Third Option: Pay Someone to Pick up the DPF
Lastly, you could pay someone to come get it and dispose of it properly. Again, why waste money? Your DPFs can be recycled and are worth money.
Paying someone to take a valuable asset from you is financially destructive and doesn't make sense at all.
Best Option: Recycle and Replace your DPF
Luckily, there are companies out there that will pay you for your used DPFs. You don't have to waste time or money with these companies, and you will get money back for your parts.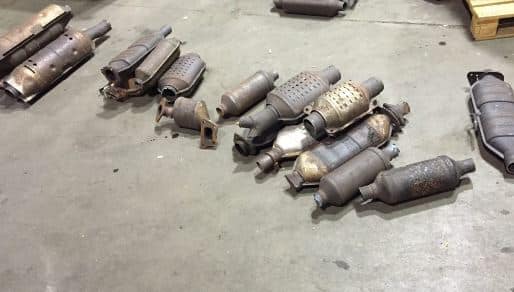 We've compiled a list of some of the most well-known DPF recycling companies out there and we're going to share that list along with some information about their services below.
Best DPF Filter Buyers On The Market

DPF Recovery is a recycling company that safely disposes of DPFs and DOCs. They also sell filters.
They are located in Somerville, AL and they have a website that contains all of their other information. DPF Recovery gives quotes for your parts through email.
To get a quote, you need to email their office with part numbers and other any vital information.
You will then be contacted by a sales representative and if you accept the offer, they provide free shipping for your parts.
They recycle all makes and models of DPFs and DOCs that are from the major manufacturers.
They also accept aftermarket units. Among some of the reputable brands that they work with are Cummins, Isuzu, Engelhard, Detroit Diesel, Caterpillar, Volvo, Mack, and Donaldson Filtration Solutions. DPF Recovery are an experienced and certified DPF buyers and they are an excellent, eco-friendly business that has an impeccable reputation.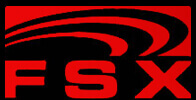 FSX Recycling is a branch of FSX Reconditioning, which is the largest DPF remanufacturing company on the continent.
This company cleans and reconditions DPFs in the thousands each year and works with the biggest engine companies in the world.
FSX Recycling recycles DPFs and DOCs to recover the metal used in them. FSX was selected as the one of the Seattle Business' top 50 green companies in 2011, and is highly regarded as a reputable recycling company that buys DPFs.
FSX says that their DPF buying price relies on several factors like initial component design, variance of the precious metal coatings, and erosion of the precious metal coatings.
Once they conduct some tests and get a good idea of what your part is worth, they will quote you a purchase price.
FX is located in Granite Falls, Washington and all contact information can be found on their website.
ScrapDPFBuyer.com is a recycling company that purchases a very wide variety of scrap materials and parts. Among the parts that they buy are DPFs.
On their website, they have calculators that will help you determine how much you'll get for your DPFs.
You can search by code or by category. This is a highly convenient tool because it gives you a good estimate of what you can expect to be paid without having to contact a sales representative.
This company will buy any amount of scrap that you have to sell, and they stress that with their slogan, "No load too large!". You can ship your parts in, but they also offer local pickup.
This could save you the stress of boxing up your parts and shipping them in. ScrapDPFBuyer has tons of testimonials on their website, and they seem to be a reputable company with active customer service.
They stress good customer service, environmentally-friendly recycling, and good prices for your parts.
DPF Recycler is a scrap metal buying company with a very user-friendly, easy-to-use website. They explain the process in a very helpful way with visual aids.
They handle all materials responsibly and accept broken, melted, cracked, and pushed DPFs. They identify the following three issues with DPF disposal:
Liability issues when DPFs are sold to recycling yards
No consistent pricing structure for DPFs
Shipping costs offset the benefits when using long distance recycling companies
They have a simple contact form on their site that you can fill out to get a courtesy call from the company.
You can ask questions about pricing and other information that you may need. The process that this company uses has zero negative impact on daily operations and is as efficient as they come. They strive to make your recycling process efficient, sustainable, and profitable.
DPF Systems buys DPF systems and gives you money back. Their website isn't pretty, but it is functional.
You can search for products through the search bar or narrow it down by category. To sell your DPF systems, you need to fill out a form, print out the email confirmation, and bring it to the parts facility where you get paid.
Alternatively, you can ship your parts with the form. You can also organize a local pickup by calling their company line.
The company purchases all DPF systems, big and small. You can sell your DPF system from a car or a very large truck.
Their payment methods include PayPal, Check, Cashier's Check, Money Order, Wire Transfer, Walmart 2 Walmart, and Bank Money Order.

Red Fox resources is one of the most reputable recycling companies out there.
They will buy from any company, but don't buy from individual truck owners due to shipping costs. Their orders must contain 10 DPFs per shipment. They are located in Oakland, CA and are very trustworthy.
They have published many pages of content on the topic of DPF recycling and their experts will really take care of you.
To get a quote, you just have to fill out a contact form on their website and they will contact you to take care of the rest.
Red Fox Resources has regulatory and technical expertise and decades of experience in the combined subjects. When you work with Red Fox, you know that you are working with a reputable company that will take care of you and deliver your money promptly.
Red Fox guarantees payment for your parts within 15 days after receiving them. They make payment via company check only and do not offer cash payments.
Summary
When it comes to DPF buying, it's clear that you have dozens and dozens of options online and locally.
Ultimately, what you want is a professional company that knows what they are doing, can provide payment, and is easy to communicate and interact with.
You want top dollar for your parts and you also wanted to be treated like the valuable customer that you are. To achieve this, you should look for three main characteristics in the recycling company that you select.
Professionalism You should find a company that presents themselves professionally online and in-person

Expertise You want a company that is knowledgeable in the industry and knows how to properly recycle your parts while releasing you from any liability

Price Obviously, you want the best price for your parts that you can get. You should shop around several offers to get the best price
Now you have everything you need to know about who buys DPF filters. There are several companies that are reputable and able to give you good service, now you just need to make a decision on which process works best for you.
Remember one important thing: doing a DPF delete is illegal according to the EPA, and also disposing of your DPF without proper procedures is illegal. This article is to educate you that their are safe, legal, and emissions-friendly options out there.