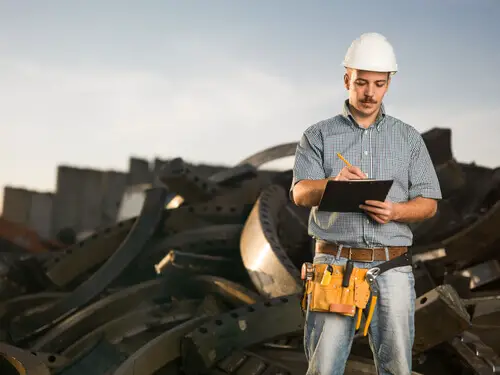 (Last Updated On: January 30, 2021)
Intro
Despite the musings of a few "industry experts" diesel engines are not on their deathbed. In fact, most recent US light-duty vehicle market suggests otherwise. In 2014 16.4 million vehicles were sold in the United States alone. Of that total, three percent were diesel equipped. In Europe the number is closer to 50%.
Recent analysis shows diesel technology has an upward path of 168% expansion for the 2018 model year. Add 89% for the 2019 model year. Every diesel vehicle sold has some form of emission control for NOx (nitrous oxide) emissions. By most narratives, the bulk of old and new diesel engines incorporate some form of DPF technology.
Manufactures report nearly 85% of the toxic soot is eliminated and 100% is being disposed of with newer technologies. Some of the filters in use today are single use, while others are clean and reuse. Diesel technologies are advancing along with emission processes and DPF.
Best DPF Service Providers
Diesel engines are employed extensively worldwide. Service businesses have increased their distribution networks to match this technology explosion.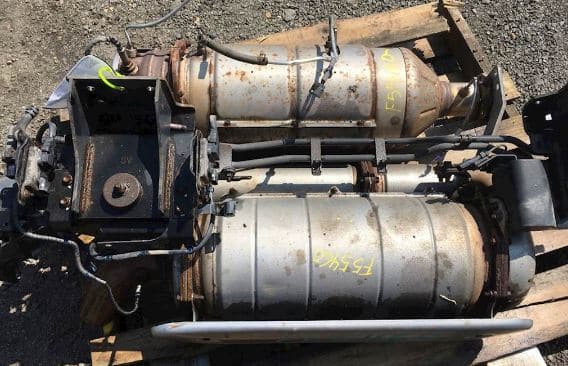 Fleetserv: This brand is a full DPF service company devoted to diesel engine compliance. Fleetserv offers an extensive line of services including emission strategies, retrofits, fleet services, fleet finance, and DPF maintenance. Diesel particulate filter manufactures under the Fleetserv umbrella are Hug Filtersystems, HUSS and BAUMOT.

Logical Clean Air Solutions: This enterprise provides an array of services and products for diesel engines. They build DPF for on-road passenger vehicles, construction to locomotive engines. Logical Clean Air offers their brands and benefits to a worldwide consumer base.

KATCON: Created in 1993, the corporation produces a complete line of exhaust systems to the automotive market worldwide. The firm is a technology-based solution. Manufacturing and service facilities are situated around the world.
Best DPF Blogs
Blogs offer readers plenty of intelligence and insight into the use of DPF for a variety of diverse industries. Many of the blogs are connected to dedicated companies in the emission control business.
Specialized Catalyst Refining, and Processing. This firm specializes in recycling catalytic converters, industrial DPF recycling, and passenger vehicle DPF recycling. The blog is committed to analyzing the need for a DPF in every diesel engine. The posts also point out maintenance and parts for the DPF.
Their categories include:
Diesel Emission Regulations
DPF deletes
DPF maintenance
Replacement parts
This site offers tremendous insight into the inner operations of a shop operator. The site deals with all types of vehicles, both gasoline and diesel are examined extensively. Vehicle Service Pros is essentially an industry blog for the mechanic. The site includes an expanded selection of articles on DPF technology and maintenance.
A couple of the site's headers:
Shop Operations
Vehicles
Industry News
Product Guides
The best is invariably saved for last. The entire site is devoted to all thing's automotive maintenance.
MicksGarage offers comprehensive advice and links on a myriad of topics including accessories, tools and engine parts. The blog also provides an excellent store for ordering all types of components. MicksGarage has a huge list of DPF resources.
Some of their categories consist of:
DPF mounting kits
Universal cleaner
Tools
Exhaust Gas Temperature Sensor
Fuel Additive
Best DPF Forums
DPF forums are a valuable resource for everyone who needs feedback to problems unique to their vehicle. Forums offer reader a chance to chat with professionals, technicians, and experts. The best resource on the internet to find DPF information is the diesel engine builders themselves. Within each forum below there is comprehensive information pertaining to emissions and DPF technologies.
This forum is one of the finest all-around resources for diesel engines and related systems. Diesel Bombers has all the regular forum categories with explicit analyses on diesel engines along with a buy and sell section. The forum has excellent sections for all the leading diesel manufactures. The forum also provides the chance for readers to take up issues with a mechanic live.
DPF discussions are comprehensive, with some of the subjects including:
DPF Delete
DPF/CAT delete pipe vs DP-back exhaust
DPF and EGR Delete
DPF Information from Engine Manufacturers
The best resources on the internet to find emissions and DPF information is the engine builder themselves.
GM Duramax
Cummins
Powerstroke
Best DPF YouTube Channels
YouTube has proven pictures are worth a thousand words. An entire generation has grown up on YouTube videos and crazy antics of people around the world.
YouTube is a valuable resource for learning. If an owner is not clear on how to regenerate a DPF on their Powerstroke, there is a video demonstrating the exact procedure. Emissions and DPF is no different.
What is a DPF/Fundamentals
DPF Regeneration
Diesel Particulate Filter Cleaning
DPF Delete
Advancements in automation have given the diesel engine better fuel performance and thorough-controlled emissions. The DPF has all but eradicated the clouds of black smoke gushing from diesel engines. DPF manufacturers continue to improve the technology. General Motors has patented a recent development with their Electrical Assisted DPF. These filters are improving fuel economy by using less fuel for the regeneration process. The technology also reduces regeneration cycles.
Future technology is hard to anticipate. However, it is realistic to maintain, emissions and DPF systems will continue to develop in the years to come.