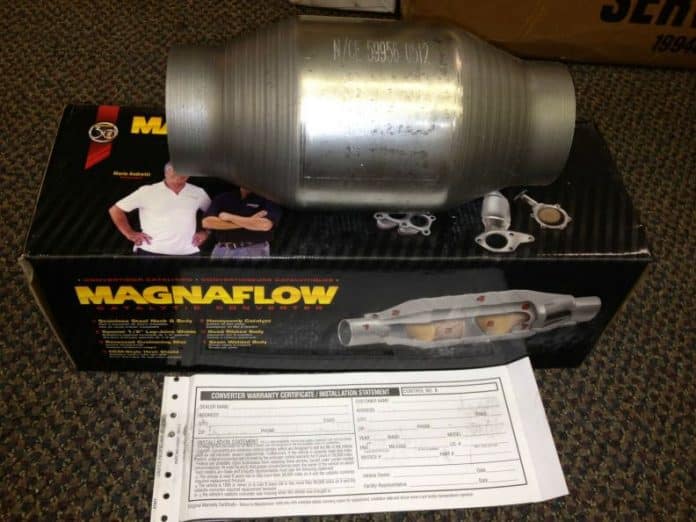 (Last Updated On: February 1, 2021)
Intro
Quality, Power, Sound are the words Magnaflow as a company lives by. Magnaflow was founded in 1981 by Jerry Paolone.
Since their launch, they have grown to become a market leader in the aftermarket catalytic converter and universal muffler space.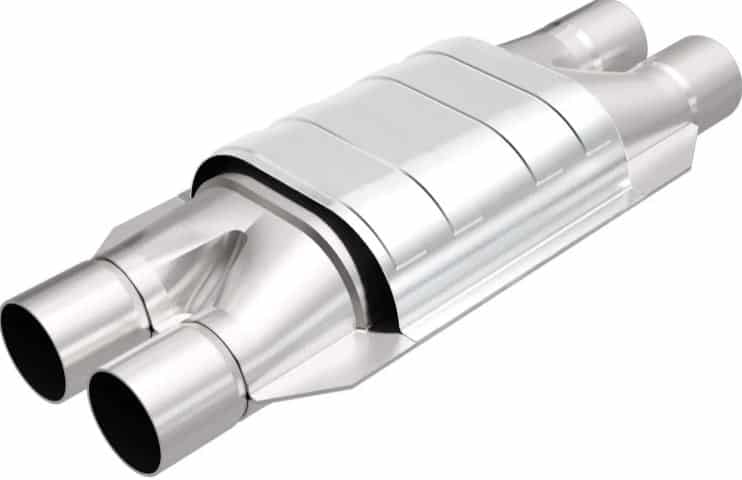 They are ISO-9001 certified which is a standard that sets out requirements for companies to comply with customer needs and regulatory laws.
Many vehicle owners and specifically truck owners go to Magnaflow when they want to enhance the performance and power of their pickups without breaking the law or spending thousands on a delete kit.
In this guide, we cover in-detail Magnaflow catalytic converter reviews. Keep reading!
How To Choose The Best Magnaflow CAT Converter
Keep three things in mind when choosing a CAT converter:
Type of fit
Jurisdiction of your vehicle
Converter grade
To select the right converter, you first need to know if you need a direct-fit or a universal fit. A direct-fit is easy to install whereas a universal fit may require tube bending or welding pipe fabrication. In this case, you will need to take the converter to a professional installer to have it outfitted to your vehicle.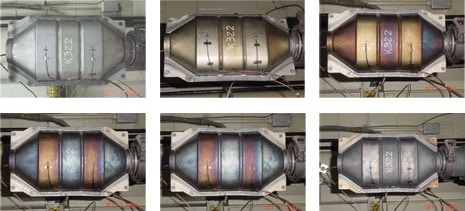 Next, you need to know what jurisdiction your vehicle applies to. Is it a CARB state or a 48-state vehicle? New York and California both have stricter emissions standards.
Finally, you'll need to know the converter grade to decipher the correct application for your vehicle. There are two types of converter grades, heavy metal, and OEM. The heavy metal (HM) grade is intended for Federal EPA regulated vehicles only. The OEM grade converters are made for CARB controlled cars that are registered outside the State of California. The easiest way to find out which grade your vehicle falls under is to prop the hood and look at the emissions tag that states the certification level. It may also be found on the strut tower or the front core support.
Furthermore, with Amazon.com, a lot of the guesswork is taken out because their vehicle selector will match your vehicle to the right catalytic converter. Heck, it may even give you a few different options while you're searching. But no worries, in the section we cover in detail the best Magnaflow CAT converters in the market today.
Best Magnaflow CAT Converters
In this section, we review a list of the most common/popular Magnaflow products and provide some recommendations.
---
This is a direct fit catalytic converter that is compliant with CARB. It has stainless steel construction and seam welded to ensure secure and tight bondage. It is compatible with vehicles such as Toyota Tundra and Toyota Tacoma model years 2000-2004.
---
The Magna Flow 99006HM is a universal catalytic converter that means it may require welding or pipe fabrication to install and is likely not installable by the vehicle owner themselves.

It is compatible with a wide range of vehicles such as Buick Rainer 2004-2007/ Cadillac Escalade 2002-2006/ Chevrolet Avalanche 2007-2009, Chevrolet Avalanche 1500 2002-2006/ Chevrolet Blazer 1996-2005/ Chevrolet Colorado 2004-2009/ Chevrolet Corvette 1996/ Chevrolet Express 3500 1996-2000.

It is also a stainless-steel construction and has a main piping diameter of 2.5 inches. Seam welded for a durable and tight bondage body structure. It is not CARB Compliant but is complaint with 48 State Federal EPA regulations.
---
The Magnaflow 22642 is a direct fit catalytic converter that is not CARB compliant but is per EPA regulations. It's compatible with Honda Accord vehicles with model years from 1998 to 2002 which are equipped with an L42.3LGAS engine.
---
More About The Company, Magnaflow
Magnaflow is a family-run business. Jerry, the founder, moved to America from Italy after World War II and with hard work and perseverance built a successful company by manufacturing catalytic converters and shortly after that, performance exhaust systems. Magnaflow products are designed and produced in the United States, a feat that Jerry is proud of.
I did not want to become a repackager of products built by low wage earners who had little or no medical benefits or retirement plans
Jerry Paolone, founder of Magnaflow
Magnaflow's 30,000 square foot research and development tech center has two built-in-ground dynamometers that cost over a hundred thousand dollars.
Magnaflow has taken a lot of initiative in helping car shops too. They go out and train the service shops and distributors about their products and the correct installation procedures. They do this through a variety of mediums including seminars at trade shows, and events sponsored by warehouse distributors. They also hold regional training classes.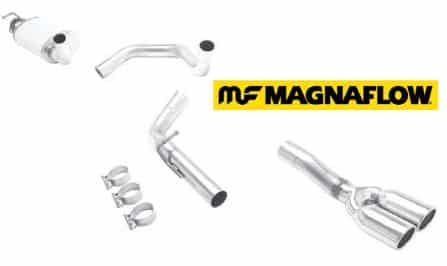 It's a common consensus that California's emissions standards are far stricter than the rest of the country apart from New York State that recently adopted CARB regulations. Magnaflow's President Dan Paolone recognizes the reality that its only a matter of time before CARB regulations are pushed out across the entire country and possibly north towards Canada. One of these strict CARB regulations includes the ban of remanufactured or recertified used catalytic converters that happened on July 1, 2008.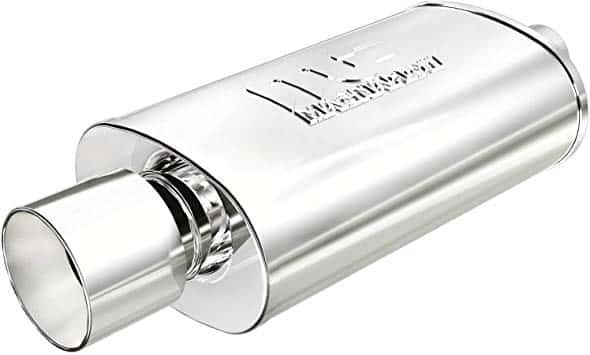 Direct-fit has also been a replacement that has been rapidly occurring in the place of universal-type. This means that outfitting of aftermarket converters is specific to each vehicle/model. Direct-fit is also a lot easier to install because unlike universal-fit they do not require the installer to have to weld, cut, or tube bend the equipment. Now, Magnaflow is focused on the ULEV and SULEV markets which stand for ultra-low emissions vehicle and super-ultra-low emissions vehicle.
One of the innovations that Magnaflow has been able to create is the new manifold style catalytic converter. It's been stamp designed to enhance the catalyzing actions and in most cases doing a better job than the OEM part. These stamp-designed units are marketed as an alternative to the more massive cast-iron converters and are said to be more durable and less susceptible to fracturing or cracking. There are over 2700 different catalytic converters compared to Walker, another well-known manufacturer of CAT converters that only has 1000 converters for sale. Also, Bosal which is a well-known and reputable Dutch manufacturer of CAT converters has merged their USA division with Magnaflow.
Conclusion
Hopefully, we haven't "exhausted" you by over informing about catalytic converters! In conclusion, Magnaflow is an excellent company that not only meets but exceeds customer expectations by continuously innovating and manufacturing quality catalytic converter products. Some industry professionals and customers may consider Magnaflow to be a "premium" brand and while the level of value their products output is high, the prices are still reasonable.