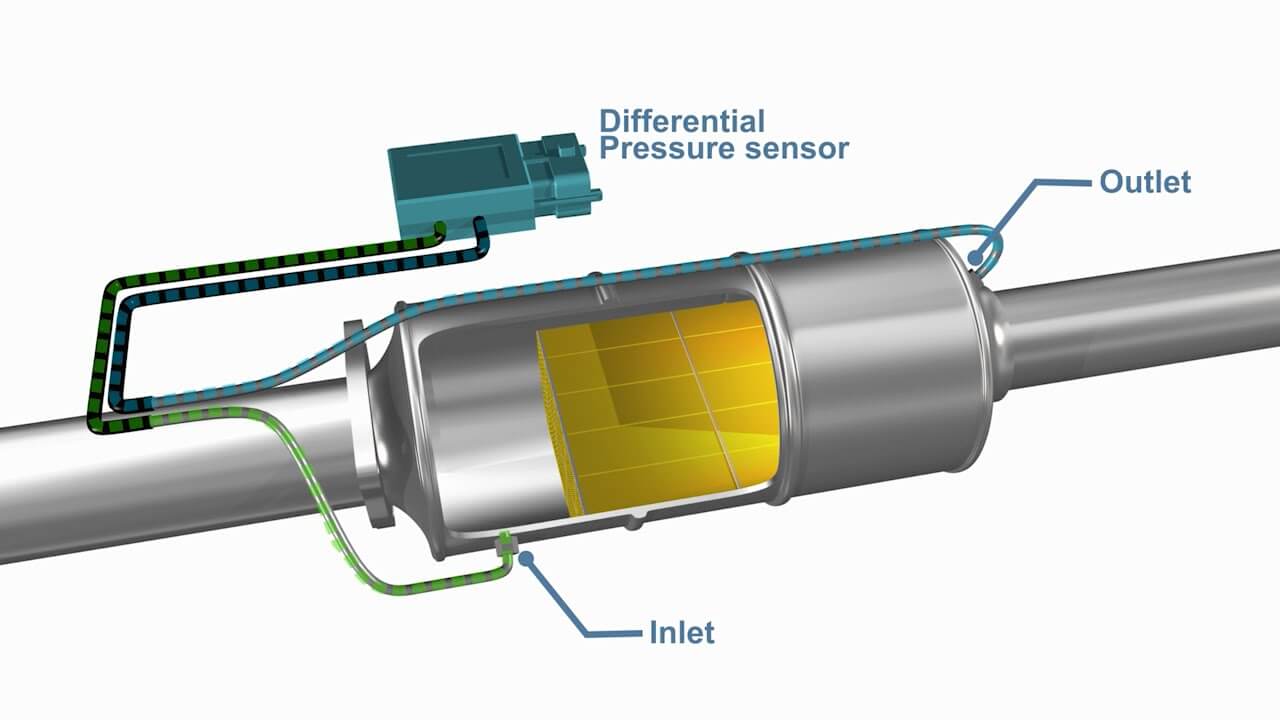 (Last Updated On: December 31, 2020)
Intro
Like all sensors, DPF sensors can go bad. But what are these sensors and what is a DPF anyway? A DPF is a Diesel Particulate Filter and as its name suggests, it's used in your car's diesel engine to minimize the amount of soot in the exhaust.
As you can imagine, this is very important for the environment since the filter will help to cut down the smoke emitted from the car's muffler.
What Is A DPF Sensor?
The DPF sensor is used to measure the amount of soot that is being emitted from your exhaust system.
They do this by measuring the pressure differential of the exhaust gas before and after the DPF.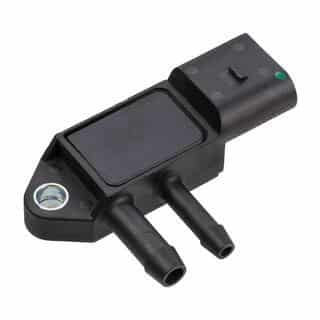 This simply means they take a pressure reading before the DPF and a pressure reading after the DPF and find the difference.
Some of these sensors compare this pressure with the external atmospheric pressure. They also utilize the filter housing as an RF resonant cavity.
This way, these sensors provide a direct, real-time measurement of filter soot and ash levels.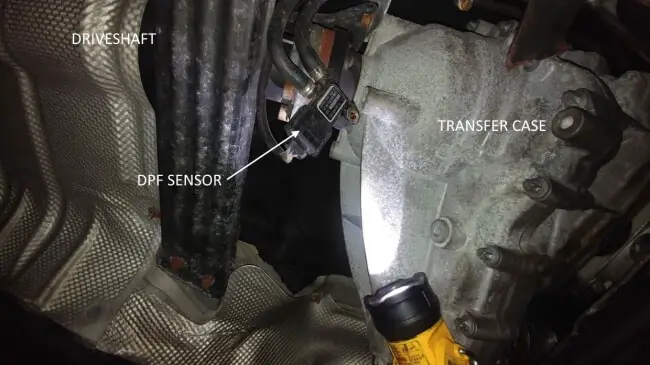 DPF Sensors measure the following parameters:
Filter soot levels
Filter ash levels
Material spatial distribution
DPF Pressure Sensors On Amazon
Original Equipment sensor for OE fit, form, and function.
1 Year Manufacture
Original Equipment (OE) # 0051537728, 0061534928, 0061539528, 0071536128, 6429050100, 0051537428, 0281002924, 5146187AD, 5149278AB, 56044587AA, A0041539528, A0051537428, A0051537728, A0061534928, A0061539528, A0071536128, A6429050100, K05146187AD, K05149235AB, K05149277AB, K05149278AB, K56044587AA, K56044587AB, K68078181AA
---
Diesel Particulate Filter DPF Pressure Sensor
P/N 2871960
HIGH-QUALITY AFTERMARKET SENSOR
Manufacturer Part Number: 2871960
Interchange Part Number: 904-7127
---
---
Why Do You Need A DPF Sensor?
DPF sensors are very important. These sensors enable what is known as a feedback control and optimization.
This is basically a process whereby regeneration is optimized. This provides cost savings in terms of fuel efficiency and extended component life.
In general, DPF sensors have two main functions:
To estimate the amount of soot accumulated in a diesel particulate filter.
To detect DPF failure.
How Do I Find The DPF Sensor Location?
So where is the DPF pressure sensor location? Well the DPF sensor filter is not hard to find. You can find it using one of the following methods:
1. Follow The Pressure Lines
One quick and easy way to find the sensor is to follow the pressure lines. The will lead you straight to the sensor.
For example on most GL vehicles, you will find the sensor on the passenger side at the end of the pressure lines.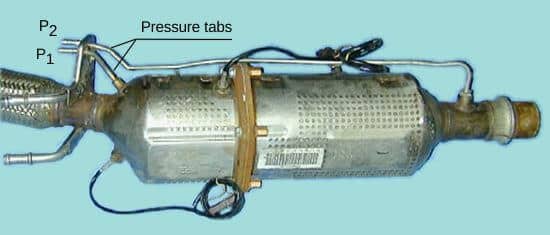 2. Follow these steps if you can't find the sensor simply by following the pressure lines
i. Get your usual car tools (clam tool, the sockets, etc)
ii. Take the sway bar off
iii. Take the passenger side air filter housing off. At this point, you should * see the sensor
iv. Clear CEL depending on the error code
DPF Sensor Error Codes
The following are the possible codes that will let you know the state of your DPF sensor:
P2452 - Particulate Filter Differential pressure sensor malfunction P2453 - Diesel Particulate Filter Differential pressure sensor malfunction P2454 - Diesel Particulate Filter Differential pressure sensor voltage too low P2455 - Diesel Particulate Filter Differential pressure sensor malfunction
How Do I Identify The DPF Pressure Sensor?
The DPF pressure sensor is not very hard to identify. These sensors, of course, have the pressure lines attached to them.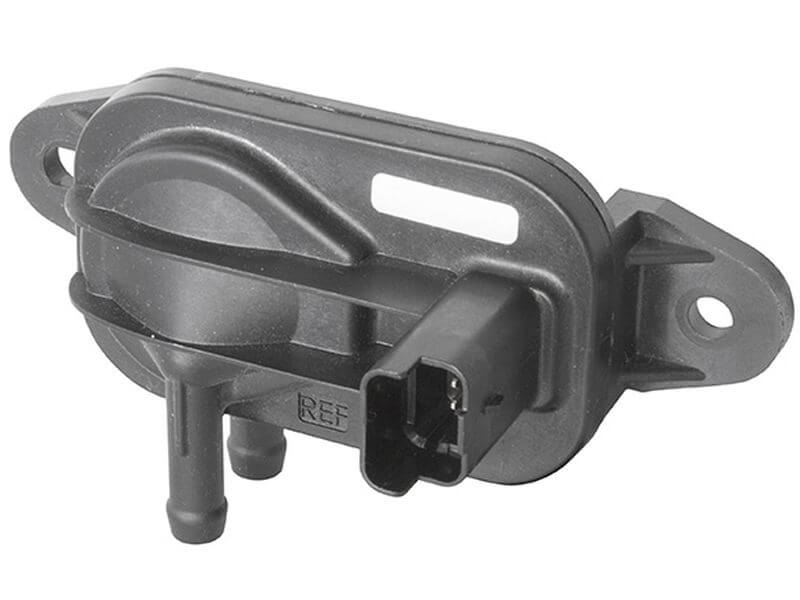 In addition to that, they have a single plug as well as one or two 10 mm bolt or clamps that hold it in place.
How To Clean Your DPF Sensor?
Now that you have identified the sensor, you can identify the issue. From the codes above, there could be several issues with the DPF sensor - such as voltage issues or pressure issues.
However, in some cases, the sensor simply needs cleaning.
Be careful to note that this is not just any cleaning. These sensors normally get 'dirty' due to accumulated carbon deposits. For this, you need carbon cleaning or decarbonizing.
Decarbonizing allows you to burn the carbon and clean the engine. This is a great way to restore parts of your engine rather than replace them.
There are many companies out there that offer carbon cleaning services. Maybe you can find one in your local area.
Types of DPF Sensors
Different DPF soot sensors work differently even though they are all used to detect soot amount or DPF failure. That is, DPF soot load estimation, DPF failure monitoring and PN emission monitoring.

Depending on the type of sensing technology that the DPF sensor was developed with, these sensors may be divided into four main types:
Differential pressure: Work by estimating soot depending on the increase in the filter pressure drop.
Radio frequency: Uses microwaves to detect soot uild up.
Accumulating electrode: Detects DPF failure by measuring a change of electrical properties of an electrode due to a time-dependent soot deposition.
Electric charge: Used to determine real time particle concentrations by using particle charging methods.